About: Our Leadership Team
Our Leadership Team


David H. Berkowitz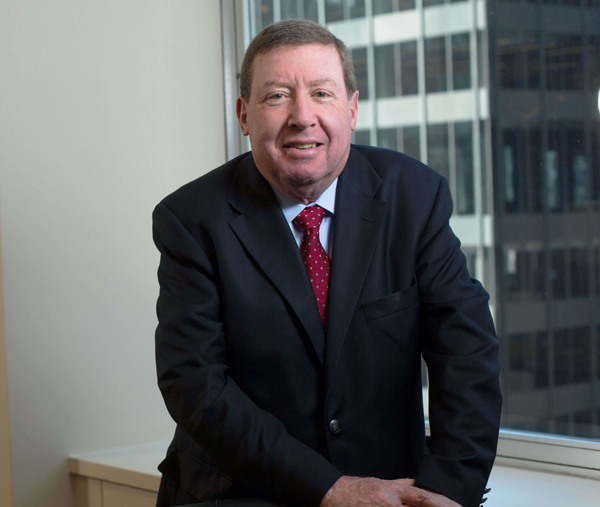 As the CEO of JP Gould with over 450 employees, I am proud of the organization we have built to address the dynamic business issues affecting our industry and customers.
Mr. Berkowitz began his industry career at his family business, Central Paper Company, in 1970. After a number of acquisitions and a merger, Central Lewmar, with revenues of over one billion dollars, was sold to private equity in 2005. At the time of the sale, Mr. Berkowitz was the Chairman and Chief Executive Officer of the company.
Mr. Berkowitz joined Gould Paper Corporation in 2007 as Executive Vice President of its North American operations. In 2014, he was appointed Chief Operating Officer. In May 2015, he was appointed President and Chief Executive Officer.
Mr. Berkowitz graduated from the University of Wisconsin with a Bachelor of Arts degree.
Joe Ryan

Being customer-centric demands taking the time to understand our customers' businesses and provide meaningful options to increase their top and bottom lines.

Joe Ryan
Executive Vice President, North America
Gould Paper Corporation

Joe Ryan has spent 40+ years in the paper industry. His sales management leadership with both merchant and mill organizations has provided invaluable experience in managing and building JP Gould's North American Divisions. He is proud of his numerous sales management awards but is most proud of being part of a customer success story.

Michael Trachtenberg

What's important today is bringing value to our partnerships. What's important tomorrow is staying relevant as a long-term supplier.

Michael Trachtenberg
Executive Vice President, International
Gould Paper Corporation

Mr. Trachtenberg is Executive Vice President of Gould International. During the last 30 years, Michael has worked in sales, sales management and general management. In 2007, he rejoined as President, Metro Division, and in 2015 was promoted to his current role.

Today, residing in the UK, he overseas all of Gould's International operations.

Mr. Trachtenberg graduated from Trenton State College (now called College of New Jersey) with a B.S. in Economics.

Ed Silver

Our goal is to have a financially healthy company that everyone would be proud to do business with.

Ed Silver
Chief Financial Officer
Gould Paper Corporation

Ed Silver has been with Gould for 20 years after working for eight years in public accounting, primarily as an auditor. After earning his CPA, Ed continued to work in public accounting for mid- to large-size clients, including paper companies, and then moved to Gould in 1997. He started in financial reporting and has been our Chief Financial Officer since November 2011. While at Gould, Ed has been involved in over a dozen domestic and international acquisitions.